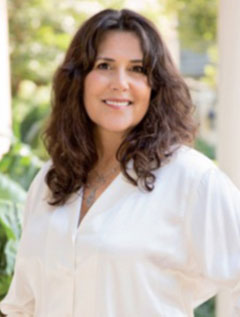 Starla Smith is an accomplished businesswoman who has used her creative ingenuity, inherent leadership skills, and passion for entrepreneurship to build a thriving company, connecting household employees with permanent and temporary placements around the country. In 2000, she joined Household Staffing as a Placement Coordinator, and 13 years later, she took over as the Owner Operator, a role she still works in today. Under her leadership, the company has exceeded sales goals and has established itself as a leading name in the domestic services industry. 
Before beginning her role at Household Staffing, Smith founded her own company, Rodman Street Neckwear, where she imported, manufactured, and marketed men's neckwear. After five years of growing the company's revenue, she transitioned to work in account representative and executive positions for HAAS Publishing and TelSave. Her extensive sales background with a proven track record of success led Smith into sales management roles, working for a year as the Vice President of Sales for Commercial Realty Review, as the Area Sales Manager for Harman Homes Publishing Company, and as the General Sales Manager for Renters Guide Weekly.
Throughout the last three decades of her career, Smith has harnessed her passion for excellence in everything she does, demonstrating confidence as a leader and innovator.
Daniel Wood has been a leader in the hospitality industry for over 25 years, including 12 years in private service as an Estate Manager, Private Chef, and Yacht Chef. He has extensive experience in all sides of the hiring triangle as a candidate, hiring manager, and third-party recruiter. This understanding of all facets of the private service market allows Daniel to make incredibly effective matches when pairing the right candidate with the right environment.
In 2012, Daniel founded Domestic | Match, a boutique private service staffing agency that serves the needs of high-net-worth families throughout the United States. After three years of success with Domestic | Match, he saw a need for a separate Private Chef division and launched Private Chef | Match. PCM refers highly skilled culinary professionals to families, yacht owners, resorts, and corporations worldwide. Today, Daniel enjoys working closely with clients and candidates alike, helping both sides understand the recruitment process while guiding them to achieve the best possible Match for all parties.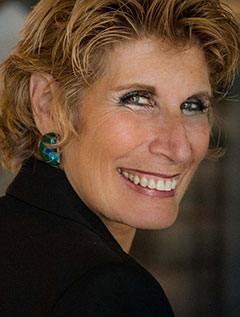 For 25 years, Bonnie worked as the Personal Assistant to Oscar winner Olympia Dukakis and is the bestselling author of Be the Ultimate Assistant. An expert in workplace issues, she is a TEDx speaker and her work was profiled in a Forbes (online) cover story in May, 2019. Her workshop by the same name is one of the Top Conferences to Attend in 2018-2021 and she is a popular speaker at private service industry conferences.
As a consultant on workplace bullying to the World Administrators Summit, Bonnie is committed to ending this global problem. As a writer, she is on the Editorial Board and is a contributor to Executive Support Magazine. Traveling to 14 countries and 38 states, Bonnie's clients include the Wharton School of Business, British Parliament, Four Seasons Hotel, Starbucks, and Amazon. In 2018, Bonnie received the Impact Award from the Boston Executive Assistants Organization.
A native New Jerseyan and a Rutgers University (RC '79) grad, Bonnie knows that the secret sauce for an ultimate workplace in private service are cultures of respect and embraced diversity. These themes are the basis for her new book to be published in 2022. For more information: www.bonnielowkramen.com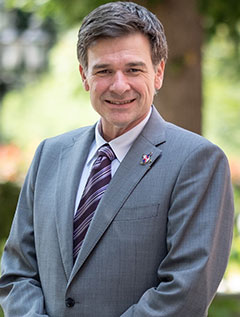 Thomas Kaufmann is a trained private butler with over twenty-five years of experience in private service. He also has many years of experience in training butlers and hospitality service staff in hotels, real estate companies, and restaurants in China and Southeast Asia. Mr. Kaufmann specializes in providing intuitive service, improving guest experiences, and presenting lessons on service styles. After establishing The International Butler Academy in China, Mr. Kaufmann now serves as CEO at The International Butler Academy in the Netherlands.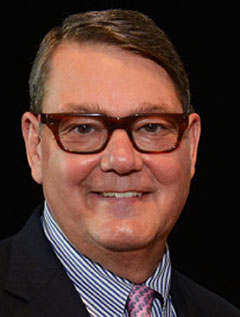 Christopher P Ramey is the most quoted independent authority in the luxury segment. He is a keynote speaker, consultant, marketing technologist, and thought leader for all things related to selling and serving the luxury and affluent space. His personal consultancy is Affluent Insights, where he serves clients across all categories in the luxury and premium segments. Ramey is managing director of The American Marketing Group, where he and his partners serve brands that want to penetrate the American market. He is also president of The Home Trust International, a platform for brands that serve high net worth families and their influencers with the finest products and services for their homes. 
Ramey has earned the Leadership Top 5% Appellation from Gerson Lehrman for his work with private equity firms acquiring luxury and home furnishings brands. He's also a member of National Speakers Association, and he sits on the Retail Wire Brain Trust panel. Ramey's background includes president of The Luxury Marketing Council Miami and The Luxury Marketing Council Palm Beach. As a retailer, Ramey was the founder and former president of Savvi Formalwear, where he grew the chain to over 400 stores. Ramey was also president of International Design Guild, where he grew 15 independent decorative showrooms into 95 showrooms in every major North American market.  
Ramey is originally from Pittsburgh, Pennsylvania, and resides in Martin County, Florida.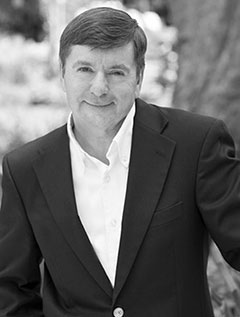 English-born Chris Allen began traveling at the tender age of 16, which landed him on various private yachts in the UK and the Mediterranean. One such encounter led to his first position in private service, with English aristocracy, based in Switzerland and the South of France. From there, he found employment in the United States (along with his lovely wife, Kim), where he managed several estates ending with a 34,000 sq. ft. Gold Coast mansion. After 19 years in private service, he decided to try his hand at running a business.
Chris and Kim started "A Butler's Manor" in 2002 and built it up to be the top-rated Bed & Breakfast in Southampton, NY. They now enjoy retirement and look forward to whatever opportunities and challenges that may bring. The couple spends winters in Laguna Beach, CA, and summers in New England.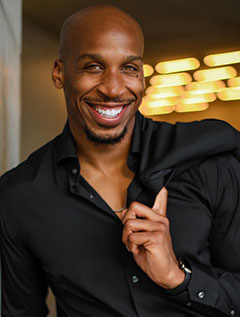 As a former collegiate athlete and an accomplished leader, Anthony Barlow specializes in managing complex estates for UHNW families. Anthony's southern upbringing and professional experience form the perfect marriage, where his passion for serving is complimented by his drive to learn and help others. In addition to creating highly efficient structures to ensure the residences in his care perform at optimal capacity, Anthony enjoys creating a healthy and exciting workplace for his teams.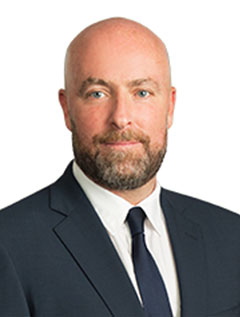 Harry Jones has a national and international focus in his practice; he guides general counsel and HR departments through 50-state and complex cross-border issues, particularly in Europe, Africa and Latin America. For over 25 years, Harry has advised and defended employers, including dozens of jury trials. Additionally, Harry has led more than 80 high-profile investigations on behalf of school districts, cities, colleges and private institutions. He also provides day-to-day advice to human resources professionals on hiring, training, pay, discipline and termination, including a specialty in dealing with complex c-suite misconduct issues. He has led the national class action defense of wage and hour cases; and has aggressively protected business interests from unfair competition. Harry has been named as a Texas Super Lawyer, perennially.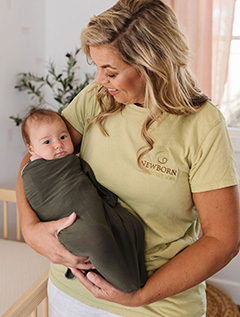 Tonya Sakowicz is a college-educated INA Credentialed Nanny, Newborn Care Specialist, and Parent Educator with over 36 years of experience. She is one of the preemptive educators in the childcare industry as the founder of
Newborn Care Solutions®
, offering highly renowned NCS training from beginner through Master® level programs. In addition, she provides a variety of complimentary classes and webinars on topics encompassing the entire childcare industry. Tonya has become known as the expert in her field and volunteers countless hours towards mentoring caregivers, agencies, and parents. 
Tonya has served as a past Board Member and Co-President of the INA, INA Newborn Care Specialist committee, and Scottsdale DEMA Chapter. She is a Certified Eco-Maternity Consultant and Green Birth Educator, founder of Baby Go Green, Inc., and a founding member and sitting Advisory Board Member of The Baby Dream Team.
Tonya was awarded the 2003 Professional Childcare Provider of the Year, DEMA Educator of the Year in 2016 and 2017. She received the DEMA Lifetime Achievement Award in 2017 for her innovations within the in-home staffing industry. She was nominated for the 2004 INA Nanny of the Year and the 2004 National Association of Nannies Harriette Grant Memorial Award. 
In 2020, Tonya launched the Complete System for Successful Newborn Care Specialist Placements. Tonya has worked alongside agencies for years, assisting them on their path to success. This coaching and mentorship program has become invaluable and is accessible to agencies worldwide.