Tips to Employing Private Staff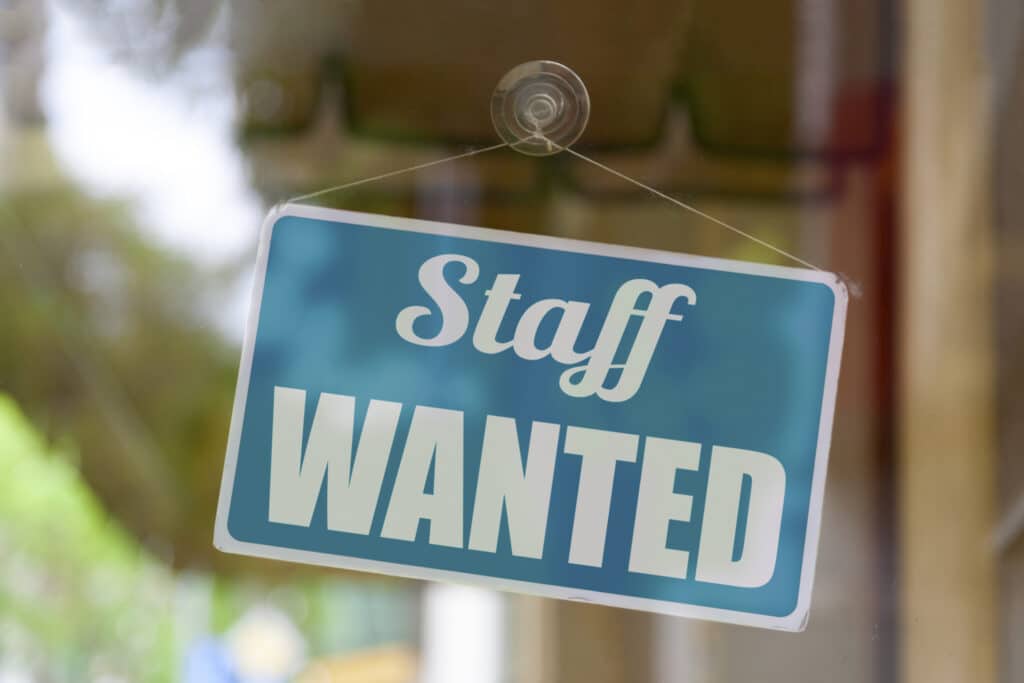 Despite a principal's best intentions, many find themselves in unchartered territory when it comes to staffing their home. It's no surprise, as there are no high school or college courses on managing one's personal life, making it difficult to assess what one needs to make that happen.
Private Service Professionals often wear many "hats" while working in a private home and are quite happy to do so. However, the more roles that are piled on their plate directly affect how thoroughly they are able to fulfill the duties assigned to each role. In addition, there are many personalities amongst staff. For instance, chefs tend to have a strong ego, nannies are outgoing, and housekeepers are often introverted. All these personalities work well in their respective roles. However, when a principal hires one person to be the nanny, chef, and housekeeper, they will never have the best service possible. In addition, multiple roles lead to burnout and high rates of turnover. Equally, hiring one person to manage the work of three is a recipe for disaster. There is a reason that the federal government says 40 hours equals a full-time job. If a candidate is desperate and relatively inexperienced, they will jump at the first offer – even if it is advertised as a death sentence:
WEALTHY FAMILY  SEEKS UNICORN WITH A MAGIC WAND
Nanny/Housekeeper/Driver/Chef Needed: 70+ hours, 6 days per week, live-in (our basement next to the furnace room without windows), Sundays off – only when the family is away. Must be flexible, have a degree in child psychology, use your own car, and love animals, with a minimum of 15 years of experience.
Private Service Professionals should be treated like the true professionals they are. They should be able to expect a regular schedule with reasonable hours, time off, and standard benefits found in any corporate job. Because of their "service heart," they are wired to put others first and will bend over backward to make the lives of their principal(s) extraordinary. Because of their very nature to serve, principals need to be aware of the demands placed on staff and provide proper compensation; that starts with hiring the right people for the right amount and type of work. No one wants to spend more money than necessary in any transaction; however, the adage is true – you get what you pay for. How can a principal figure out what they need and how to navigate these issues? Historically, they would contract a Domestic Placement Agency for a list of superb candidates or a staffing consultant to audit their home and lifestyle before beginning a search for candidates.
When principals hire staff to work in their homes, it's vital to identify whether the person is an employee or a contractor. The federal government considers household staff members employees, not independent contractors. This holds true for any staff members, whether they work full-time, part-time, live-in, or live-out.
The IRS makes this determination based on one primary principle: control.
If the employer has control over the person's schedule and how they perform their duties, the IRS considers this person an employee. Employers must withhold income taxes, withhold and pay Social Security and Medicare taxes, pay unemployment insurance/taxes on wages paid to employees, and provide a W-2 statement each January.
If a worker owns their own business or is self-employed, controls their schedule and how the work is done, is insured, and pays their own taxes, they are not an employee.
If an agency is contracted to provide staff, and the staff are paid through the agency, the worker is an employee of the agency, and not an employee of the household.
Recruiting Options – Pros and Cons
Principals looking to hire private staff (Private Service Professionals) have historically turned to specialists in the private service industry called Domestic Placement Agencies. In recent years, principals have handed over the search for private staff to a favorite recruiting firm, search on their own, and business owners have asked their HR department to handle the search.
The entire Private Service industry revolves around healthy and respected relationships. Placing the right candidate in the right role is like a marriage made in heaven – everyone wins. Bad outcomes are rarely the fault of the candidate not meeting the expectations of the family or the family treating staff horribly. Bad placements are generally in the hands of the ones who made the match, although there is always a chance that a Principal or their staff were not clear on their expectations or burned out staff faster than a Webber grill. The ideal placement scenario for both the principal and prospective employee remains the engagement of Domestic Placement Agencies, and here is why.
Domestic Placement Agencies are akin to matchmakers, who are specialists under the recruitment umbrella who know the ins and outs of the private service industry. The BEST placement agents have had first-hand experience working as a member of staff in an estate. Reputable agencies have the best interest of BOTH parties at heart when recommending a job to a candidate and a candidate to a principal. These experts listen to the principal, educate them on best practices, advise on titles and experience needed to successfully fill the role, define the time required to perform the allotted tasks, and negotiate the employment contract. Agents also coach the candidates on resume and interview techniques, run background and reference checks, listen to their needs and aspirations, educate them on best practices, and lends a shoulder to cry on if they don't get the job. Once a candidate is placed, the best agents continue to coach both principals and staff, preventing molehills from becoming mountains and assisting in annual contract negotiations.
For their services, agencies earn a healthy fee. Fees depend on the position being filled, local market rates and availability, and search efforts. They often receive requests so specific that only a unicorn could fit the bill!
Mediocre agencies are order takers, not matchmakers. They use computerized filters to sort their databases and spit out any candidate that doesn't have the requisite number of keywords on their resume. The problem here lies in ignoring the industry's foundation of relationships. Candidates are required to sign Non-Disclosure Agreements for everything – making it difficult, if not impossible, to be specific with anyone but an agent.
Recruiting Agencies are generalists. They are great at finding people and filling job openings at any level in any industry. However, they have not dedicated their career to the sub-specialty of the private service industry. They have not developed personal relationships with the staff they place, nor have they followed up after the placement. Recruiters comb through sites like Indeed or LinkedIn, searching for keywords, hoping to find that rare gem. But not knowing the subtle differences between the experience and training of a household manager, a housekeeper, estate manager, or director of residence just leads to mountains of resumes to review and poor placement success rates.
Self-Directed searches are when a principal searches independently for a new member of staff for their home. They are acting as both agent and prospective employer. Moneywise, leaving out the middleman is less expensive in the short term, the risk of a poor placement is much higher, there is often a significant learning curve, and it can take an extraordinary amount of time to vet each applicant. It is difficult to define a job description and attract suitable candidates. For many reasons, candidates are and should be hesitant to take jobs where a third party isn't involved. The biggest stumbling blocks are industry standard NDAs with former employers. A candidate can't tell you who they worked for or how to contact them – but there should be a clause in the NDA that allows them to provide employment details with placement agents (along with their accountant, lawyer, and spouse). Even reference letters are often redacted to protect the candidate from being accused of breach of contract. The only tool recommended by Private Service Alliance for a self-directed search is EstateJobs.com, which has become the industry's go-to public tool where staff can post their resumes and principals can post ads that directly reach those industry professionals. Sadly, other sites like Zip Recruiter, LinkedIn, and Indeed are very complicated to navigate when searching for private service roles. Estate Managers end up with recommendations for real estate, property management, estate planning, or hospitality roles rather than private service roles.
HR Departments: The search and long-term placement success rate is not improved when an employer hands off the search for private staff to their company's HR department, for many of the same reasons a self-search is less than ideal. Human Resource staff are loyal to their employer and search on their behalf. Although technically a "third party" is involved, the HR member's loyalty is to their employer – not acting as an independent agent that seeks a win-win for both the principal and candidate. In addition, personal information regarding the lifestyle, assets, and preferences of the principal's household becomes known within the company. Things can become very awkward down the line for everyone when a household staff member needs to be reprimanded by HR for failing to iron the boss's underwear or restock birth control.